When you install a modern CCTV system you are acquiring a new addition to your IT network which includes a range of assets as well as the camera itself. Keeping track of all the new assets and their documents could be tricky but having them all at your fingertips so you know every detail would make a big difference.
Normally you would be handed a physical logbook, and provided with system manuals or you may be sent these electronically. If you have a process to manage maintenance and support visits or for recording problems you may have created a spreadsheet to complete. However, this could result in you having electronic and physical documents to complete and keeping them together and updated could be a challenge.
However, there is now a solution that can bring the data collection, asset management and document storage into one secure online portal that is easy to access on any internet browser. This is CCTV Logbook, which will hold the details of your cameras as well as the PoE switch, switch port connections, and other assets, such as UPS devices. Remember the brand or model of device does not matter.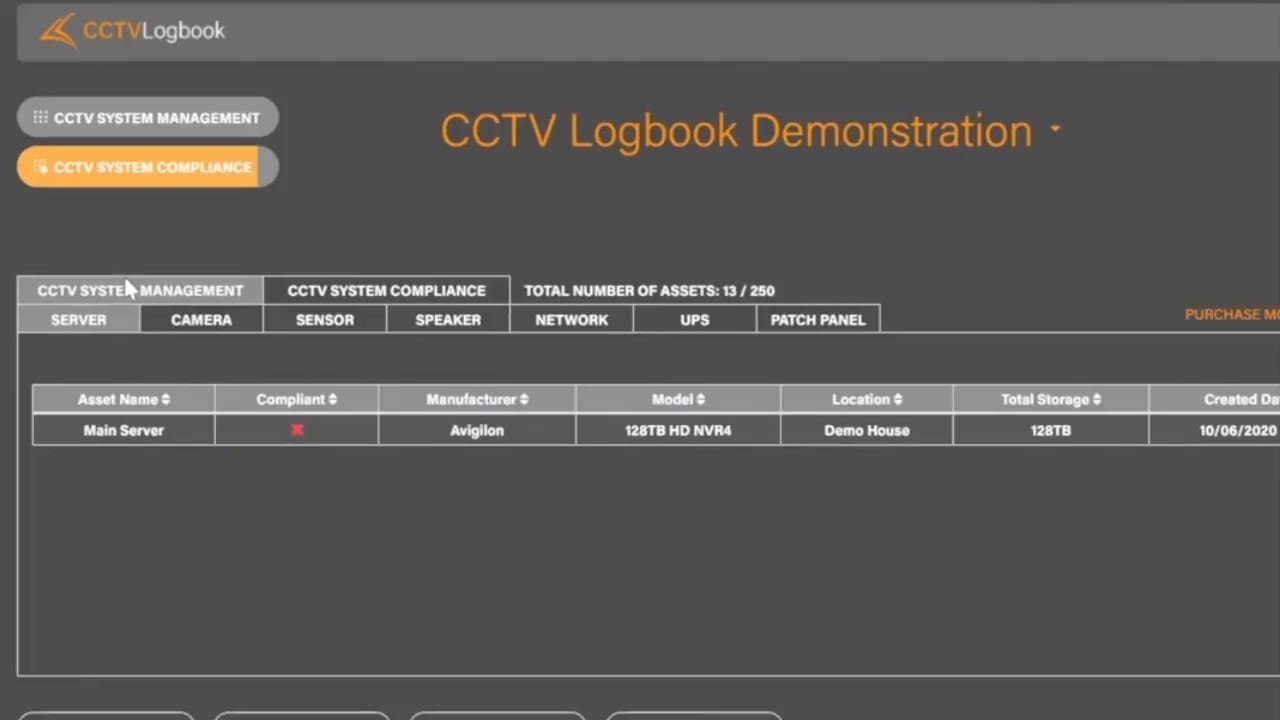 CCTV Logbook also provides a record of work completed such as any maintenance or repairs carried out and you can set dates for review of work for the future. Additionally, the portal gives you the facility to upload documents. The documents stored could be installation or user manuals, invoices or information relating to your site and the location of your cameras. It can also include maps and property plans showing the perimeter of the property and any rights of way that might cross the site. Whatever you believe will help you, or those maintaining your CCTV system can be uploaded and stored within the portal.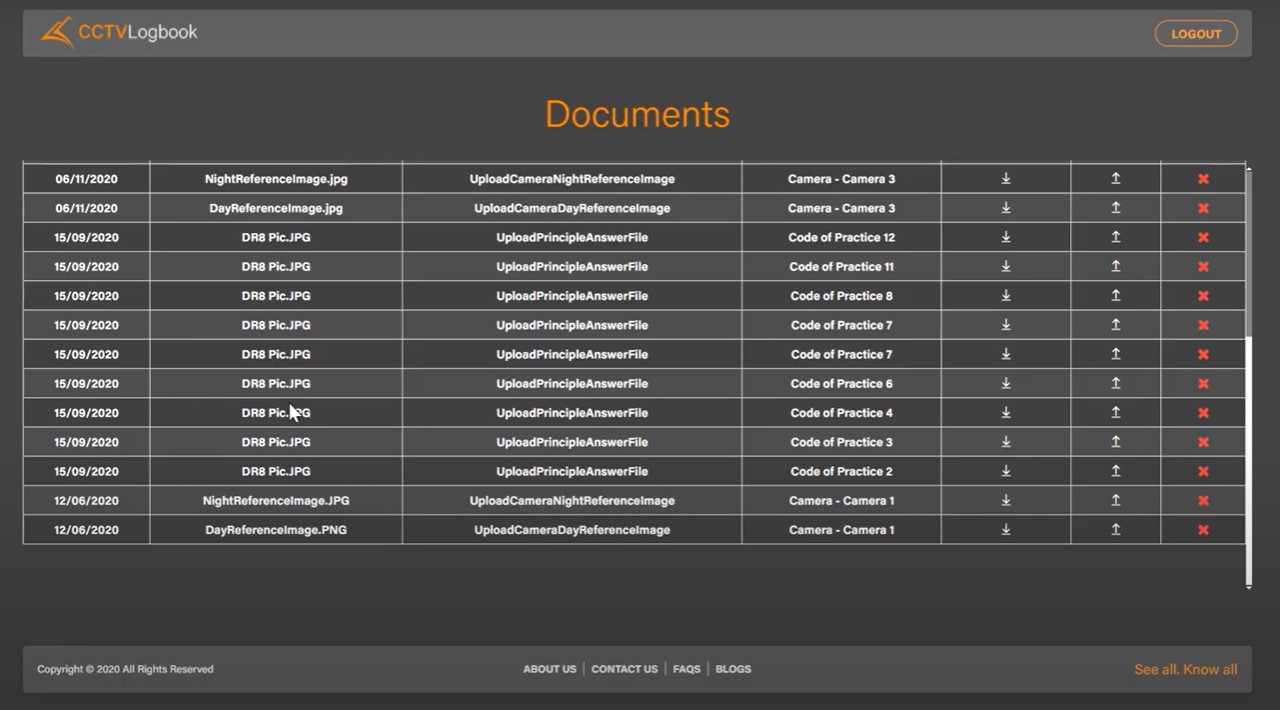 The advantage for the users is that everything related to your CCTV will be in one place. This allows you to trouble-shoot more easily and communicate confidently with those that need to carry out maintenance
The quality of the information held by CCTV Logbook means it is worthwhile for large organisations to have multiple users that can have access to the portal. This means, as well as security or facilities staff, others such as business owners, data controllers and IT team members could access the system to understand, and help to manage the CCTV system or CCTV-related compliance.
To get you started CCTV Logbook provides a free product tour, a 30-day free trial and free imports of your data so you will have your CCTV system information at your fingertips in no time at all.
Additionally, CCTV Logbook could be invaluable if you are a CCTV installer who wants to be able to offer an additional service to clients, which will also be beneficial to you if you are providing maintenance support.
Up to now you may have visited various client sites and been disappointed by the lack of available paperwork; work log data and also basic understanding of how existing systems are put together. As all the CCTV assets are listed and linked to other assets your clients will have greater understanding of how the CCTV functions. The easily accessible work logs and associated documents held within the portal will also give you and your customers all the information needed about the work you have completed.
Having all the details about a CCTV system in one place and at your fingertips will transform CCTV management so sign up for your free product tour today.